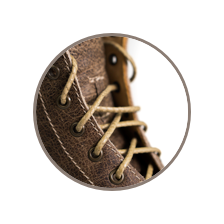 Nesting manufacturing process
Classic process in shoe industry since 17th century. It represents more complex construction of a shoe, which includes a possibility of dismantling it and change worn out parts. You would not ever have to buy a new pair thanks to it.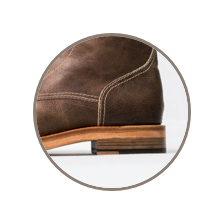 3D ankle protection
Assurance in the form of modern protection. It reinforces your ankle and ensures your leg is in natural position while driving. In addition, it offers thermal insulation, so your feet will definitely not get cold.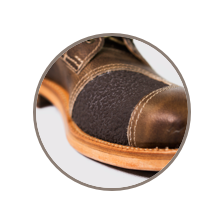 Shifty shield
Special protection against damage. Shifty Shield is a shield against damage from shifting lever. It can be made out of rubber or reverse skin that not only fulfills a protection function, but it also diversifies the design of shoes.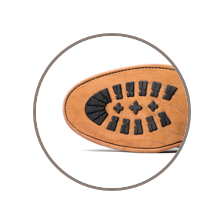 Two kinds of sole
Different levels of comfort for your feet. You can choose whether you want a less soft rubber option or you are looking for something really good. The hard option will offer the outsole of the finest buffalo leather to keep your feet like in a duvet.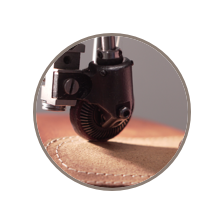 Hand-made manufacturing
In some ways it's good not to go with the time. Robots and automation were completely omitted by us – we have been following practices that have been passed on from generation to generation. Each piece is created by honest Czech work and we take pride in it..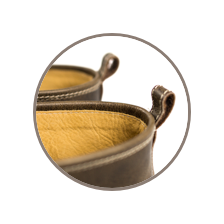 Individual customization
To suit directly yourself. We manufacture hand-made biker footwear to meet requirements of even the most demanding riders. Whether it's an increase in the outsole, choosing a specific material, or placement of a monogram.